About
Oliva Restaurant Group is a diverse culinary team creating complex, ethnically-inspired dining experiences in Atlanta, Georgia.

Borne of international and multi-cultural roots, Oliva creates various restaurant concepts and dining spaces that venerate family, a way of life, and history through cuisine.
Owner and restauranteur Tal Baum was born and raised in Israel. She attended university and lived in Italy for seven years. Her childhood, culture, and experiences influence the unique restaurant locations and refined menus that Oliva Restaurant Group creates.
With traditional recipes handed down through generations of Baum's family, Executive Chef Brandon Hughes crafts meals of authentic origins, with modern twists. Oliva believes in using the freshest local ingredients in their eateries and allowing the seasons, the community, and a spirit of acceptance and openness to shape the menus of the restaurants.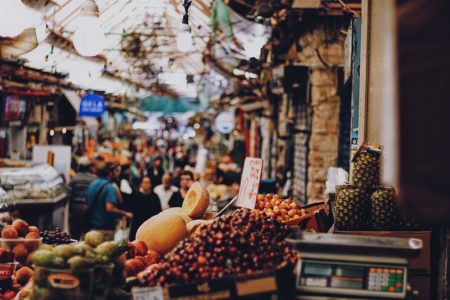 The dining areas themselves are curated respectfully to the cuisine style and cultural heritage associated with the food. In an array of spaces spanning from falafel stands to casual diners, to intimate dinner & bar settings, to marketplaces– the decor of the restaurants is as transportive as the meals.
Oliva is a team and a family. There is philosophy in the culture, the methods, and the history of the restaurants, and there is joy, vitality, and an extraordinary story in food.