Oliva Restaurant Group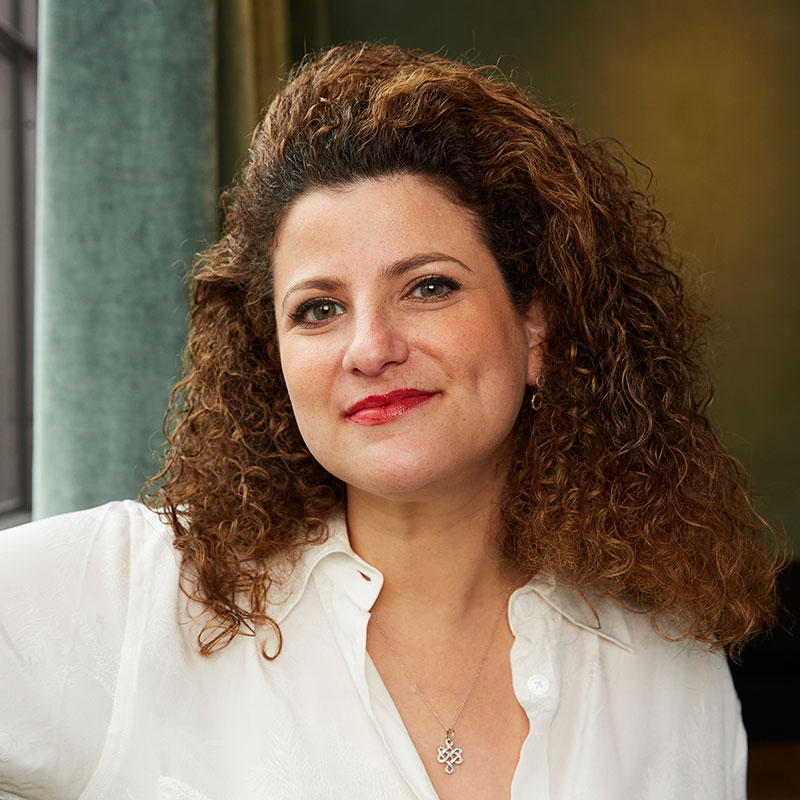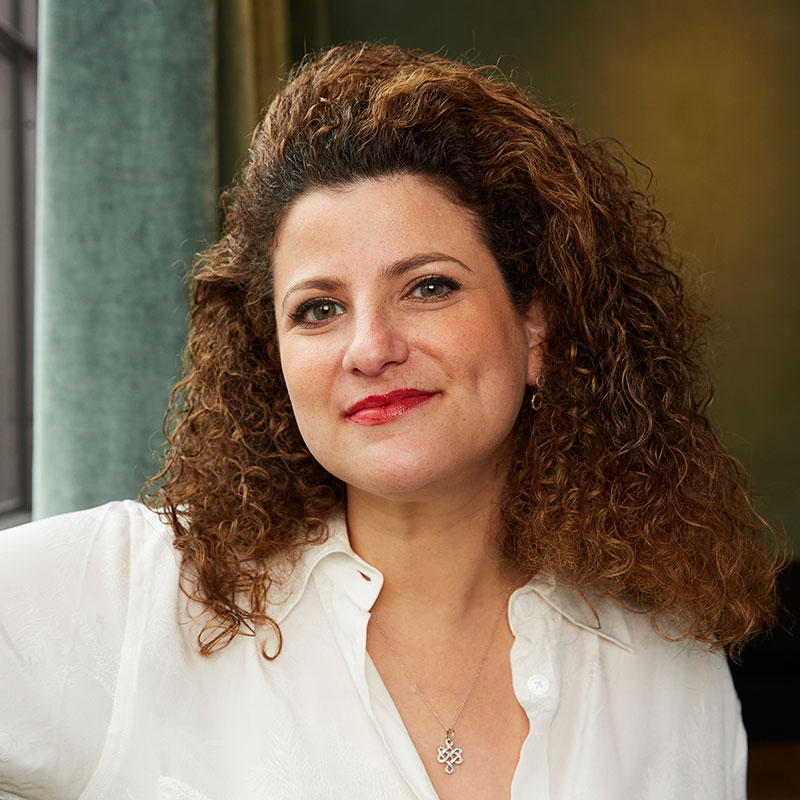 Tal Baum

Proprietor
Born and raised in Haifa, Israel, Baum moved to Florence, Italy, at the age of 21 to study architecture at Florence University. She remained in Italy for seven years, where she mastered the language and developed an intimate knowledge of Italian cuisine. With the secrets of traditional Italian cooking under her belt and a passion for cooking passed down from her grandmother, she produced and published a cookbook entitled "Zeb."

Her culinary journey, coupled with her architecture background, inspired Baum to become a restauranteur. She wanted to create an environment around the philosophy that the hectic nature of modern life should not compromise the quality of the food we eat. She first put this to the test when she moved to Atlanta and opened Bellina Alimentari at Ponce City Market in 2015. The award-winning Italian wine bar and market is all about using fresh seasonal ingredients and supporting the local community.

Following the success of Bellina Alimentari, Tal set her sights on opening three new restaurants. In summer 2019, she returned to her roots and introduced Atlanta's Westside to modern Israeli cuisine with Aziza. The restaurant pays homage to her childhood with fresh, exciting takes on traditional meals. Next door, she opened quick-stop falafel stand, Falafel Nation, serving up delicious to-go items including falafels using her grandmother's recipe. She is also set to open Rina, an Israeli street food concept, in winter 2020 along the Eastside BeltLine.

As one of only three women-led restaurant groups in Atlanta, all four Oliva concepts prioritize giving back to the community and expanding culinary perspectives. While each location offers its own unique experience, guests will immediately feel Baum's sense of style, creativity and attention to detail radiating through each location.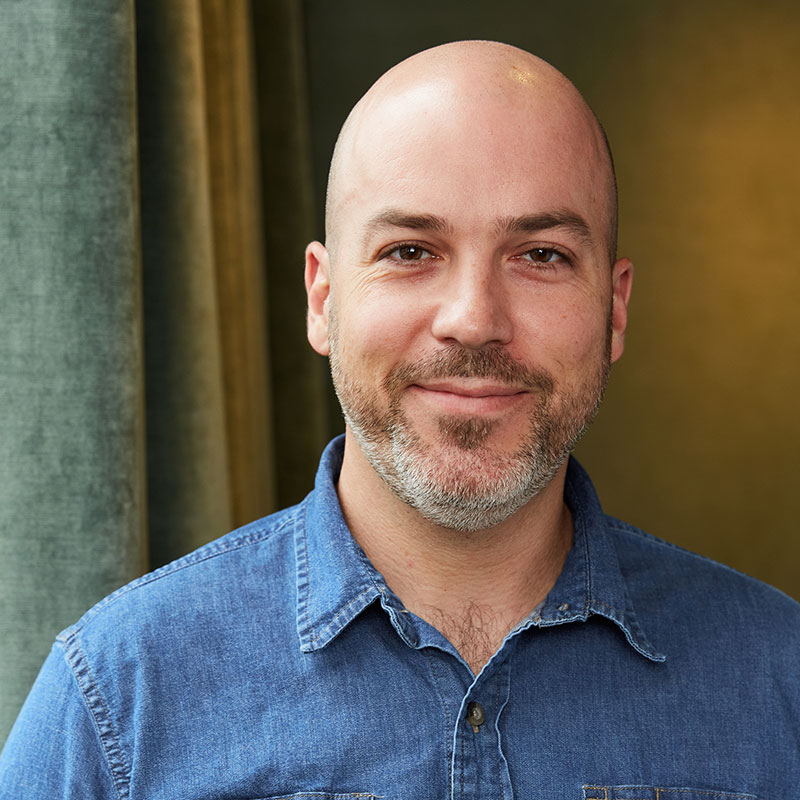 Brandon Hughes
Executive Culinary Director, Partner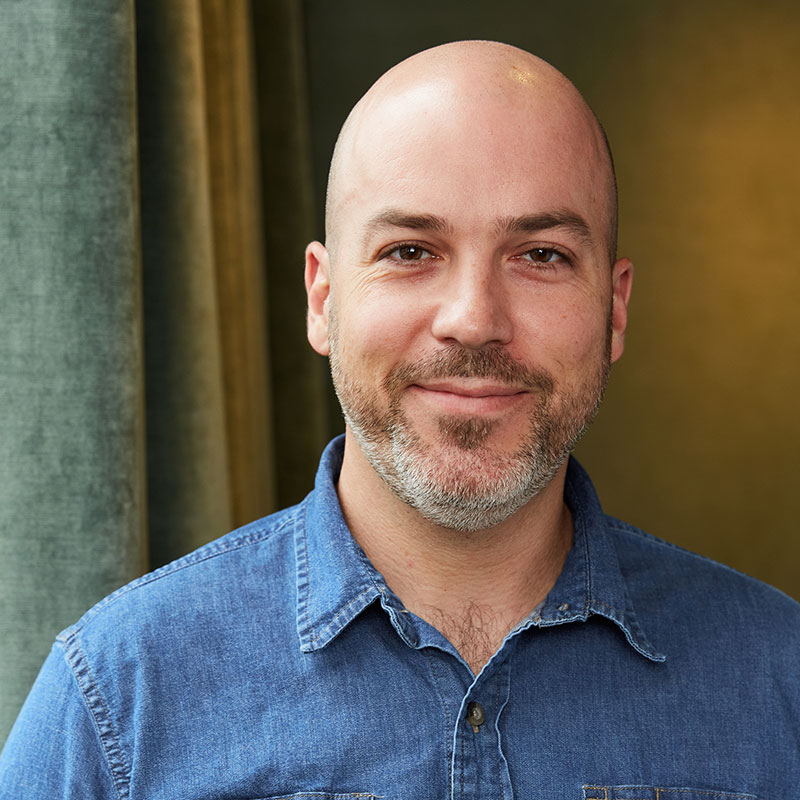 Brandon Hughes

Executive Culinary Director, Partner
Brandon Hughes helms the kitchens of all Oliva Restaurant Group establishments. Originally from Macon, Georgia, Hughes moved to Atlanta in 2006 to attend the Art Institute of Atlanta, earning an associate degree in culinary arts.
After graduating, Hughes went to work at acclaimed Atlanta restaurants, Aria and Bacchanalia, as well as Spice Market.
Hughes joined Oliva Restaurant Group back in 2015 and serves as the group's Executive Chef since. Hughes appreciates the importance for a chef to cultivate strong relationships with local farmers and to attentively select the ingredients he works with, as the choices a chef makes have a strong impact on our local surroundings and on what we eat. That philosophy is very well represented in all the Group's restaurants where flavors from foreign countries are blended with local traditions and ingredients.
When he is not in the kitchen, you can find Hughes riding his motorcycle or camping.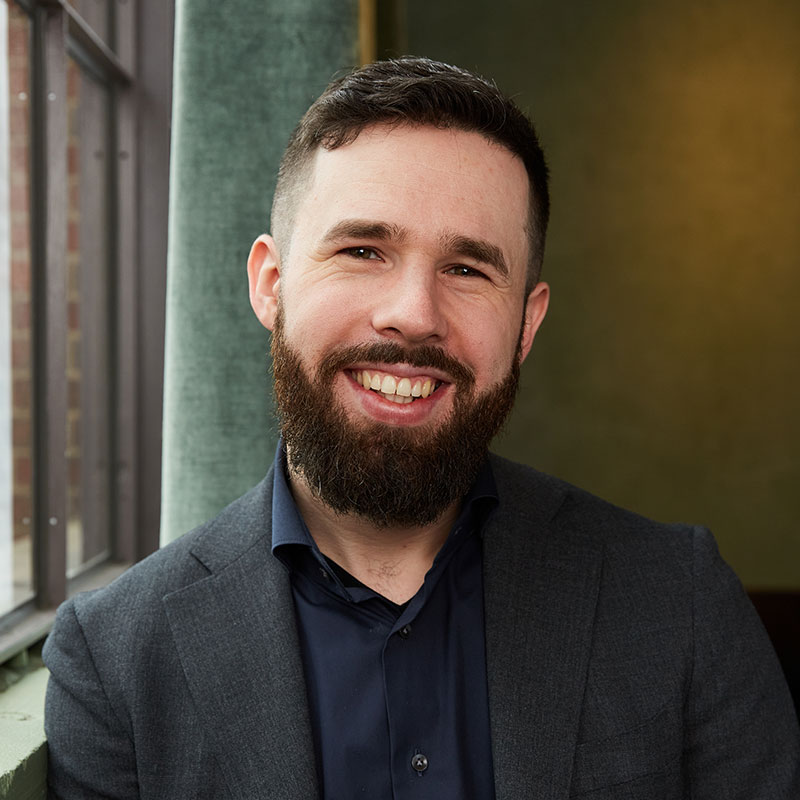 Joshua Riddle
Director of Operations, Partner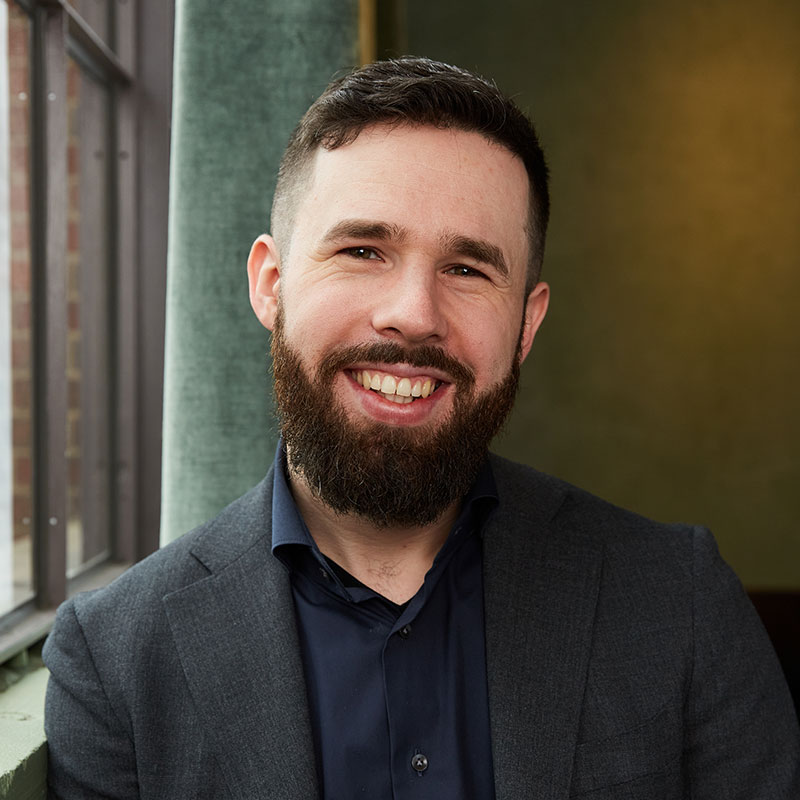 Joshua Riddle

Director of Operations, Partner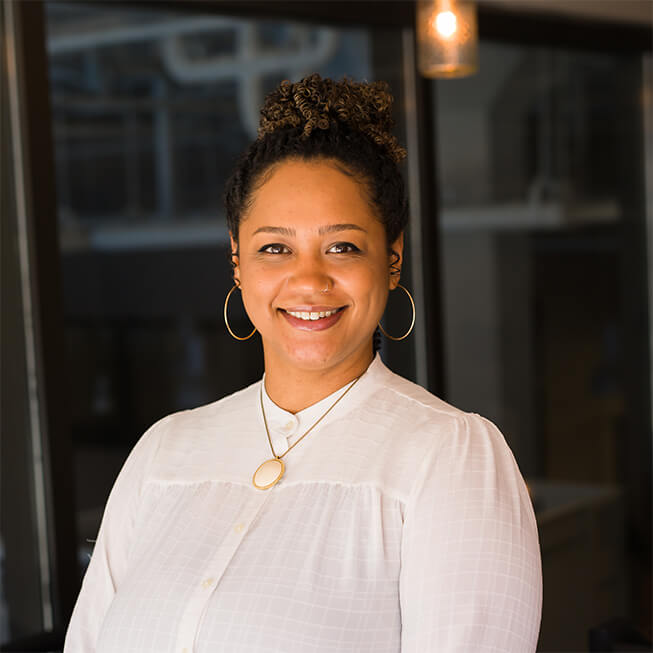 Christa Thompson
Systems & Training Director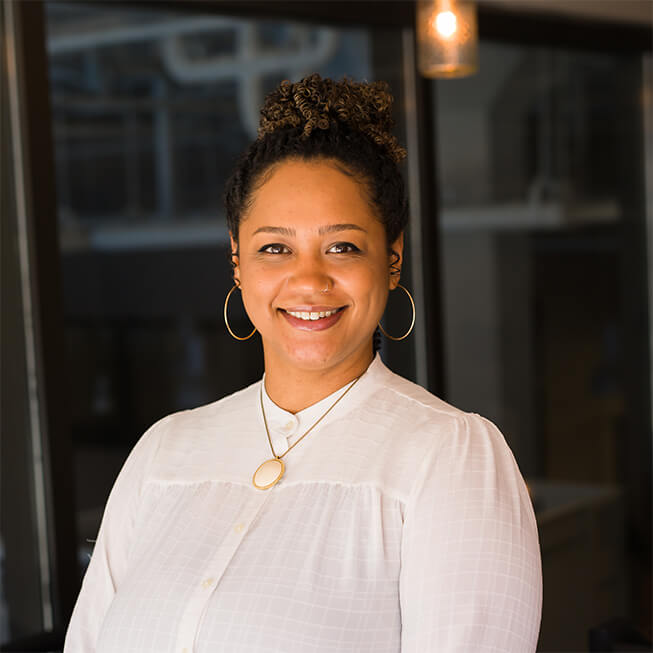 Christa Thompson

Systems & Training Director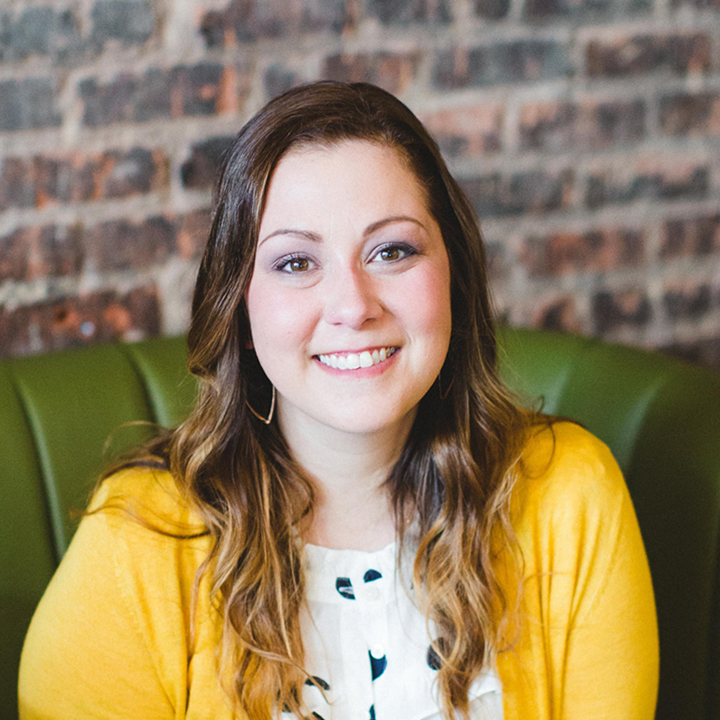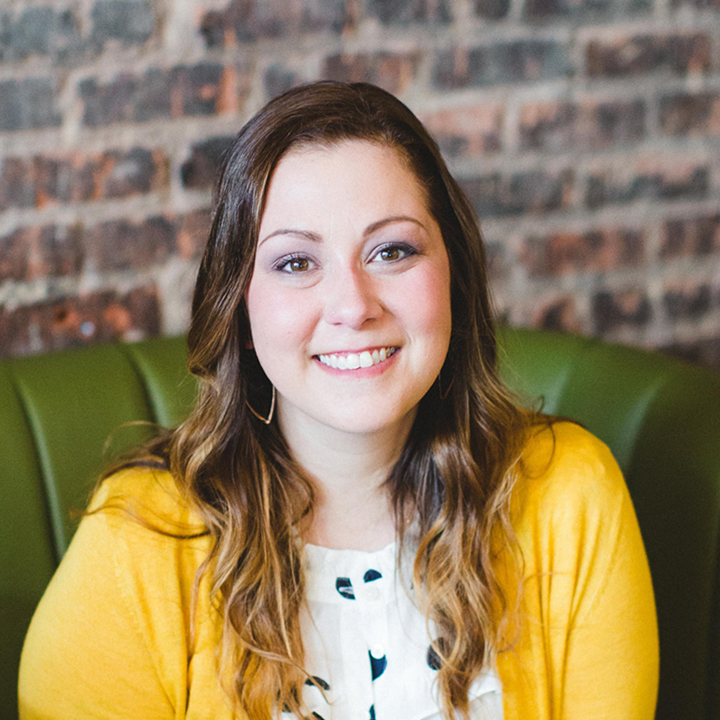 Lauren Bishop

Controller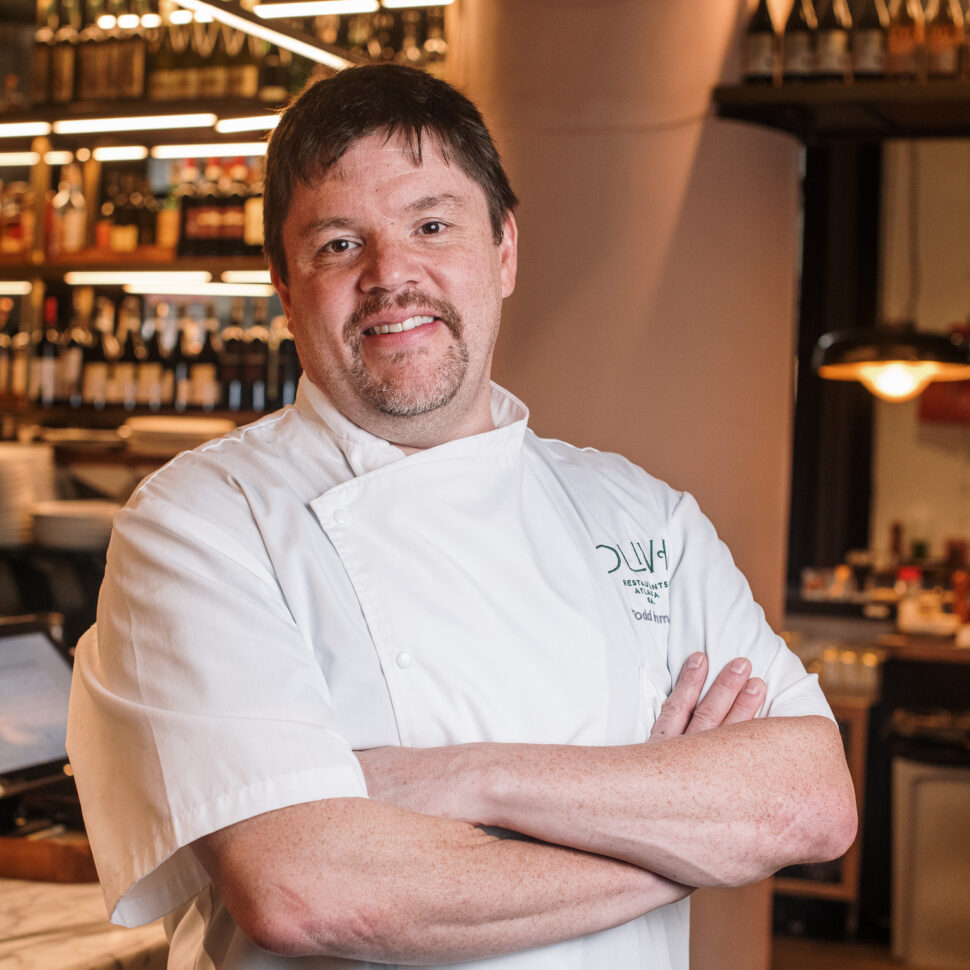 Todd Immel
Culinary Director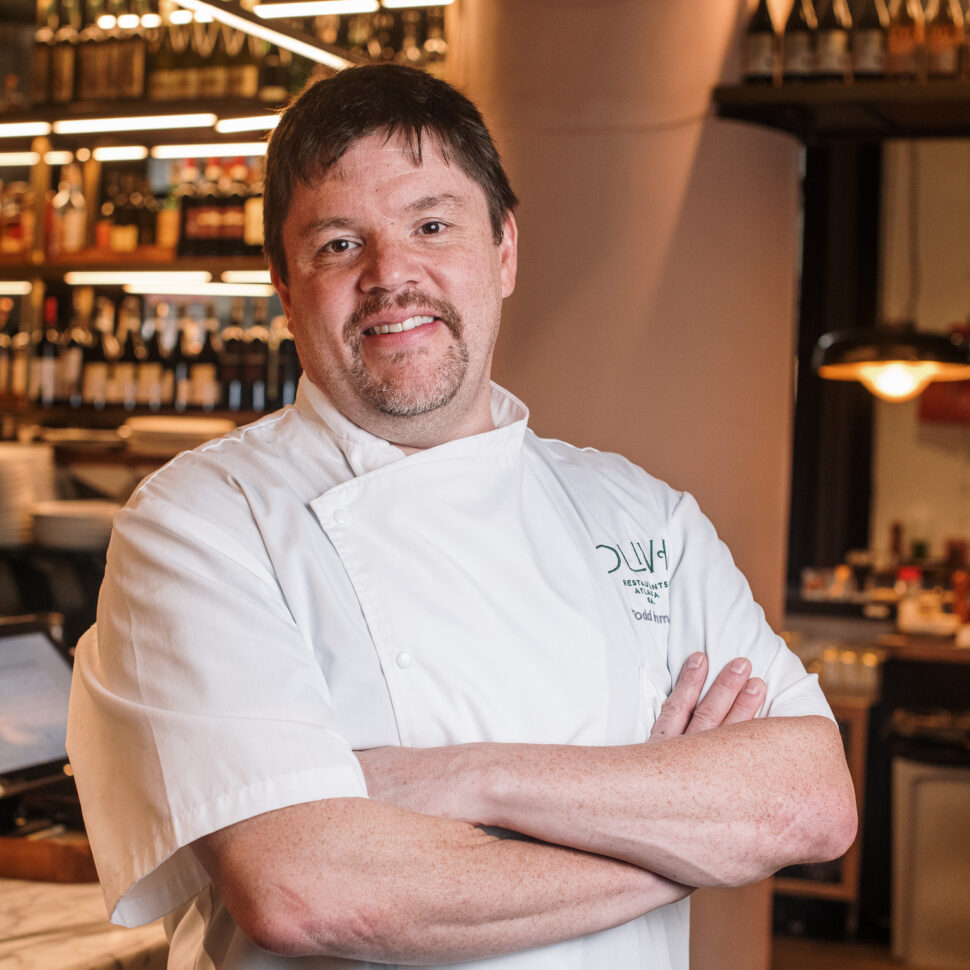 Todd Immel

Culinary Director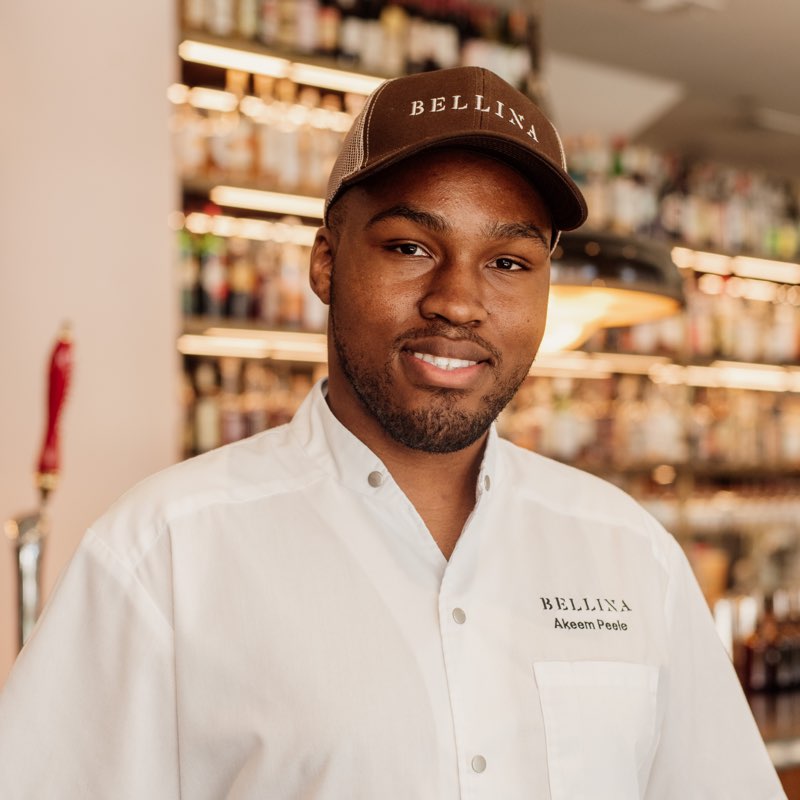 Akeem Peele
Assistant Culinary Director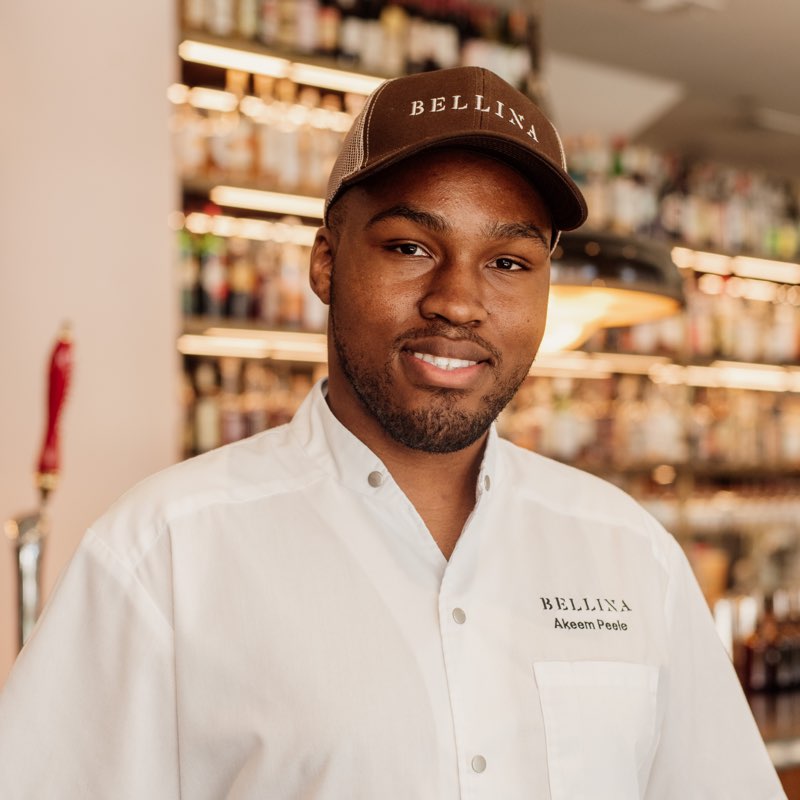 Akeem Peele

Assistant Culinary Director
Demario Wallace
Beverage Director
Demario Wallace

Beverage Director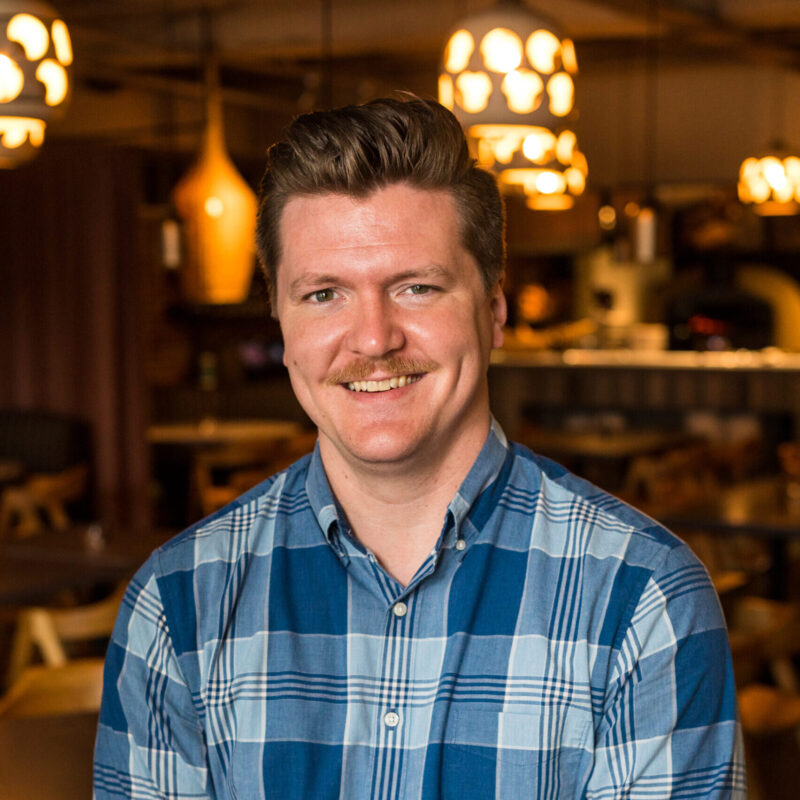 Lane Turner
District Manager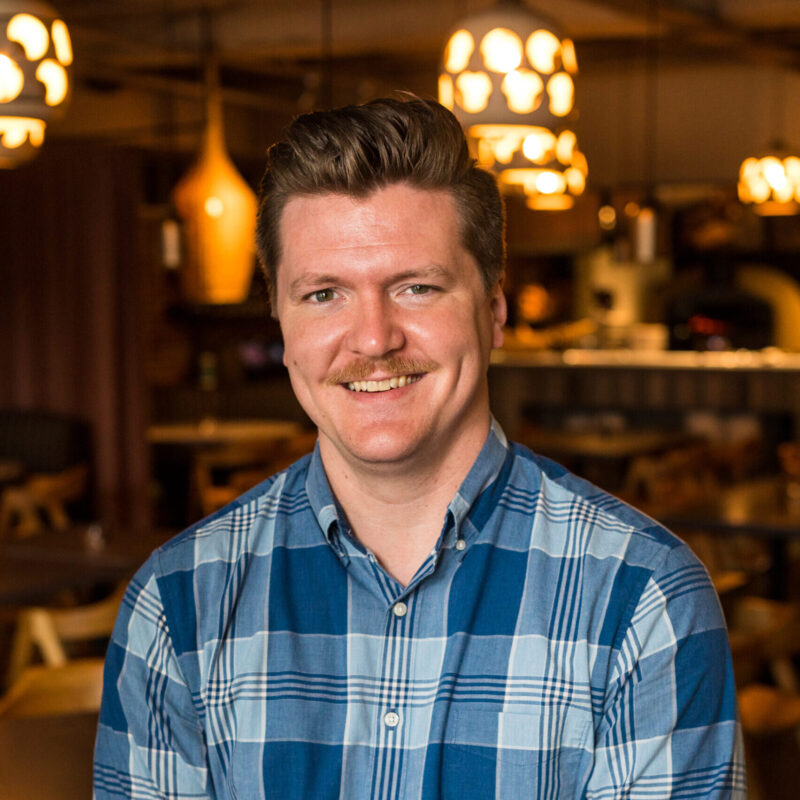 Lane Turner

District Manager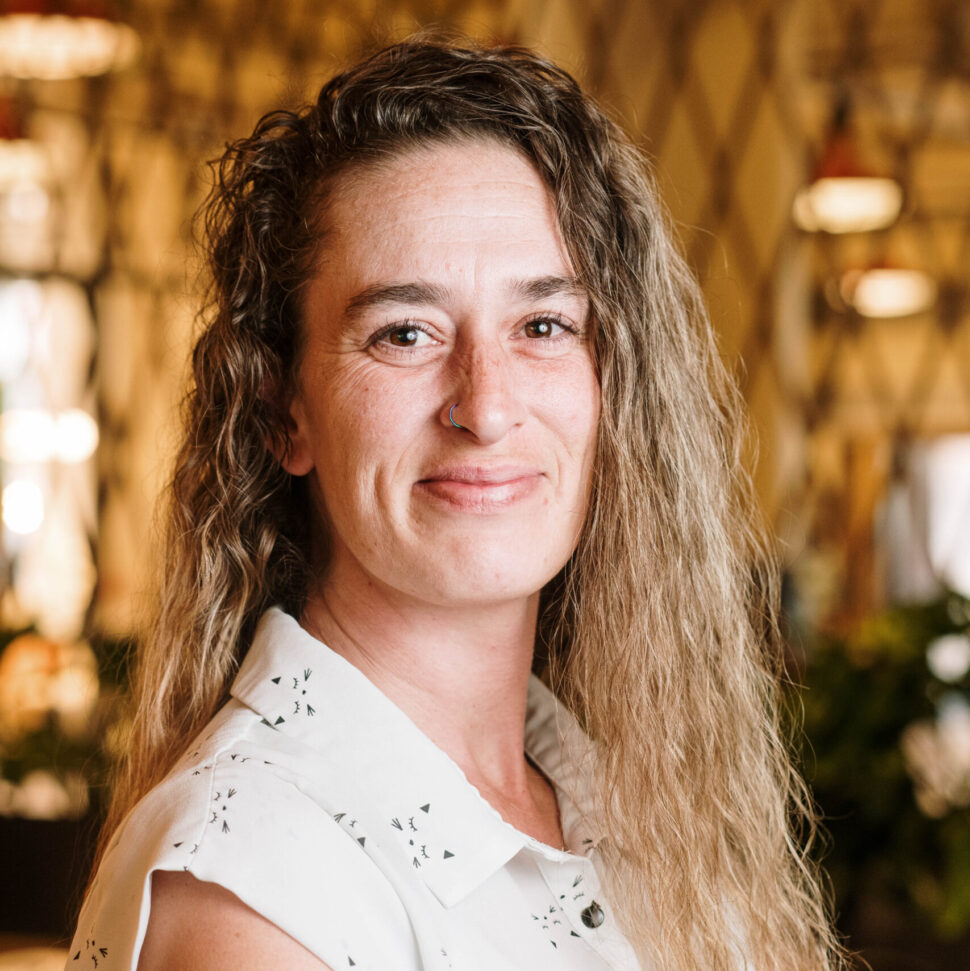 Stephanie Cerveny
Event Coordinator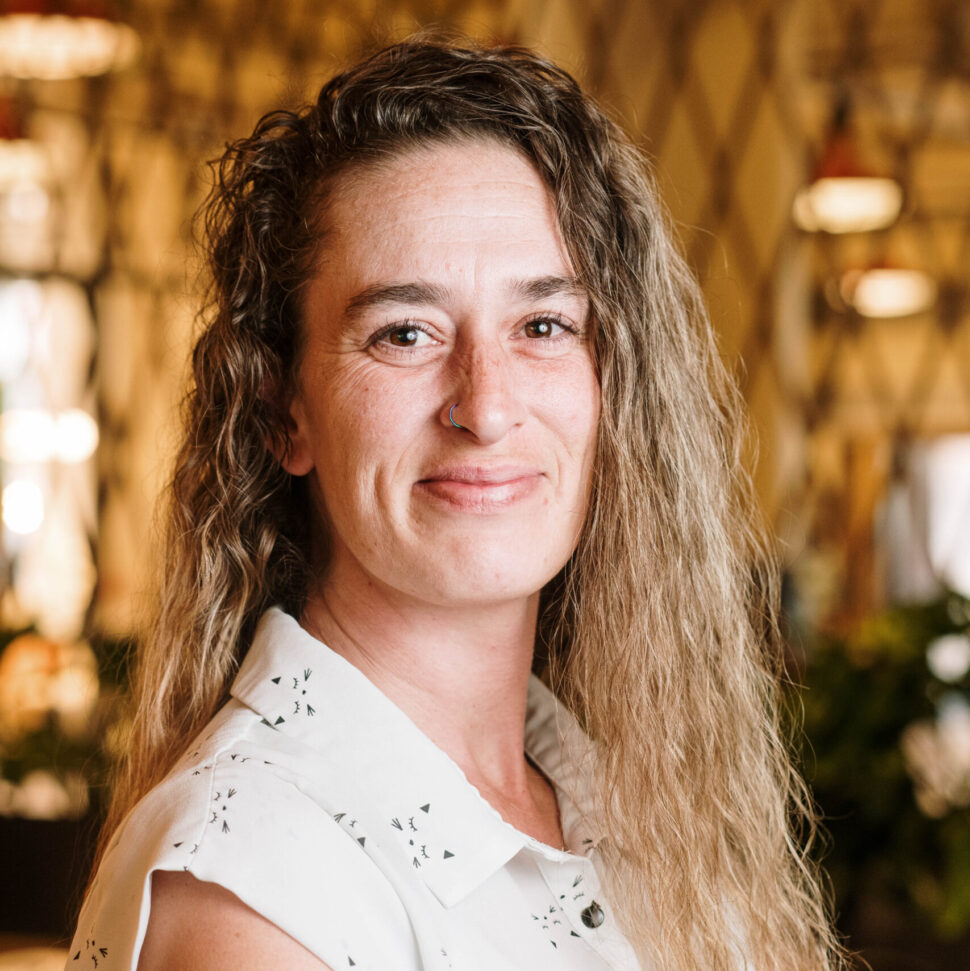 Stephanie Cerveny

Event Coordinator